Yangzhou Runtong International Trade Co., Ltd. is pleased to announce the successful completion of its exhibition at the Guangzhou International Trade Fair. During this event, we had the opportunity to showcase a variety of footwear care and maintenance products, including insoles, shoe polish, and shoe brushes. We are thrilled to report that the exhibition was a productive and profitable experience, allowing us to expand our market reach and meet new customers. Additionally, we were able to connect with our existing customers and identify new business opportunities.
Our insoles are one of our most popular products, made from high-quality materials and designed to fit comfortably inside footwear. They help to relieve fatigue and maintain the shape of the shoe. Our shoe polish and shoe brush are also highly practical, serving to protect and maintain the appearance and quality of shoes.
We are eager to continue expanding our business and cultivating partnerships in new markets and regions. The exhibition attracted visitors from all over the world, with particularly strong interest from North America and Europe. Our participation in the Canton Fair has given us the opportunity to establish new alliances with customers from diverse markets, fostering long-term growth and development for our company.
If you are interested in our products or services showcased at the Canton Fair, or would like to learn more about our company, please do not hesitate to contact us. We are always happy to chat and provide any information you may require.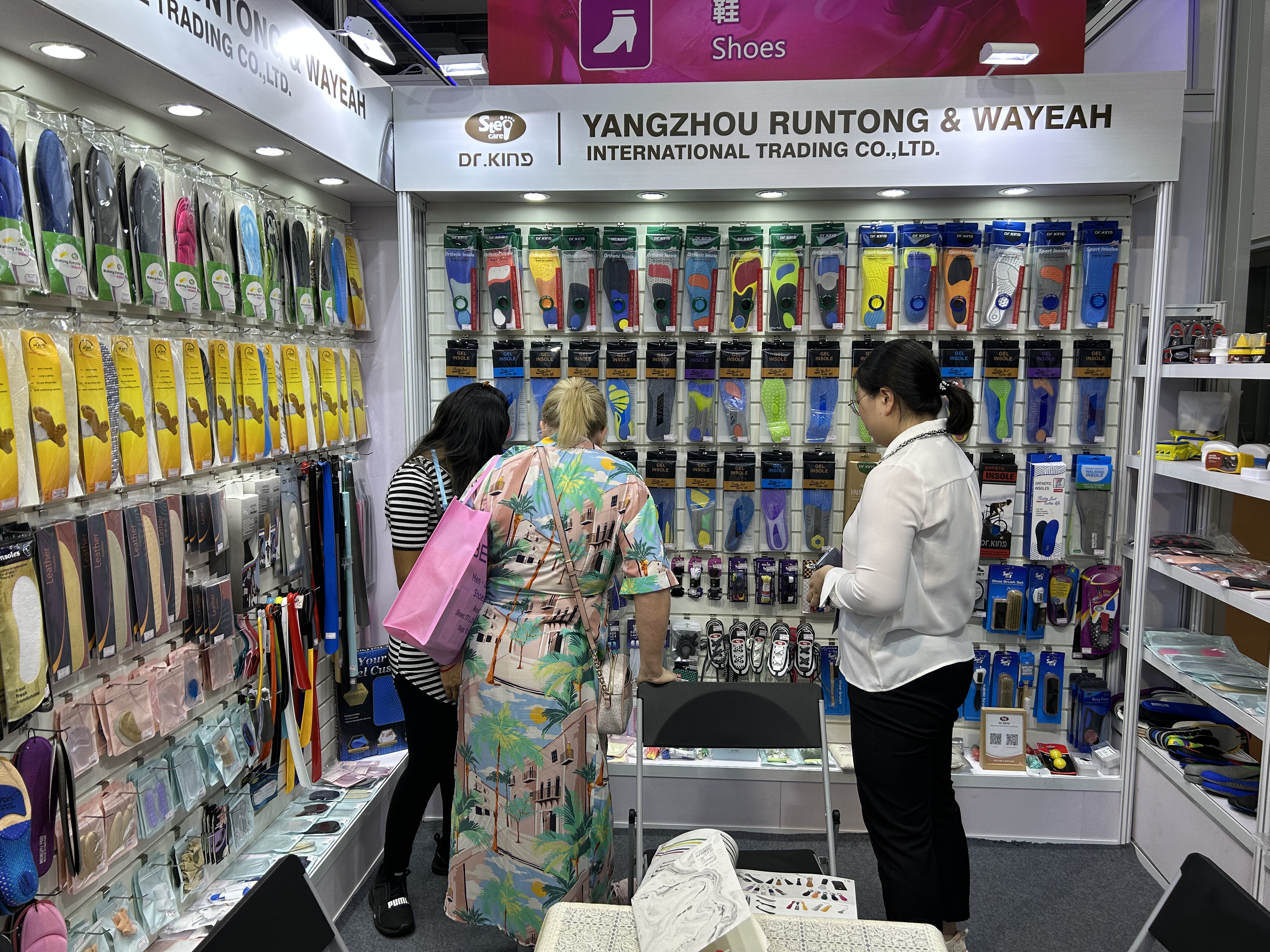 ---
Post time: May-05-2023