Plantar Fasciitis Flat Feet Arch Supports Orthotics Insoles
Product Detail
Product Tags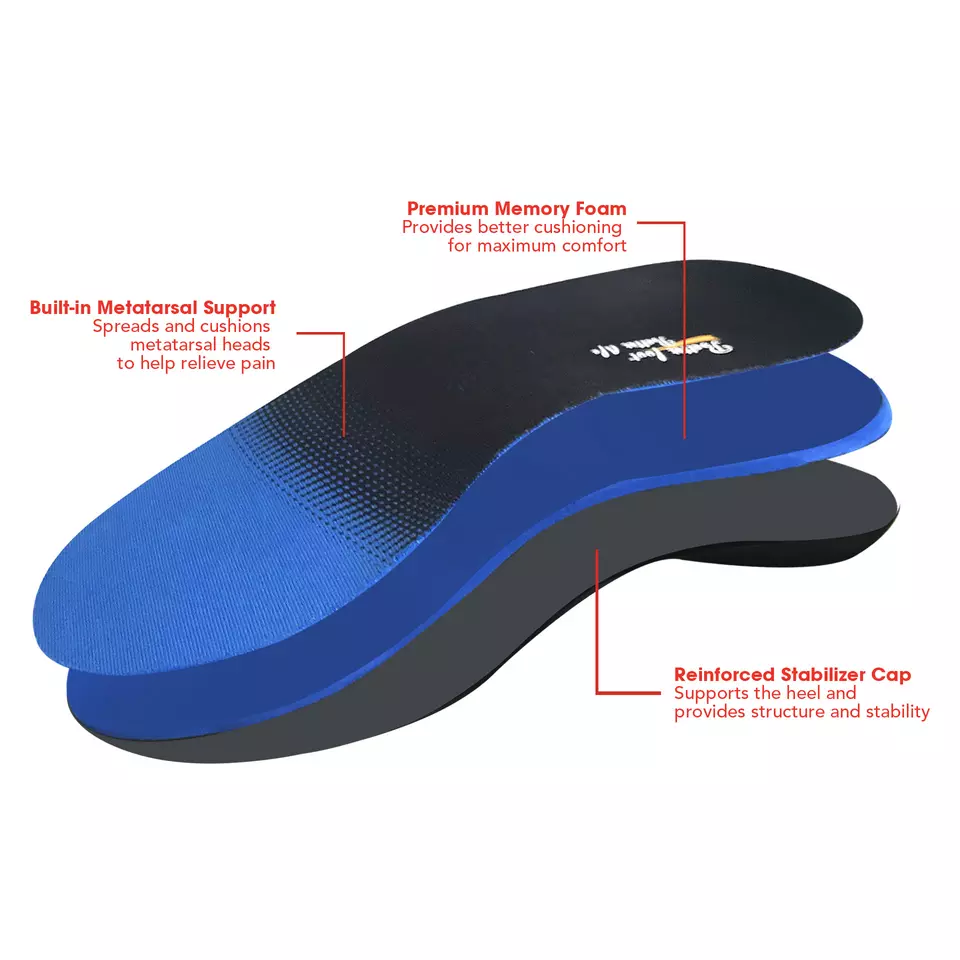 FEATURES & BENEFITS
Pain relief through Firm, resilient arch supports give more comfort ; Provides all-day comfort, allows you to stay on your feet longer; Excellent pronation control helps relieve the pain and ongoing support; Excellent mobility allow for free and easy movement of the foot, without locking it in place; Top fabric that reduces friction and keeps the feet cool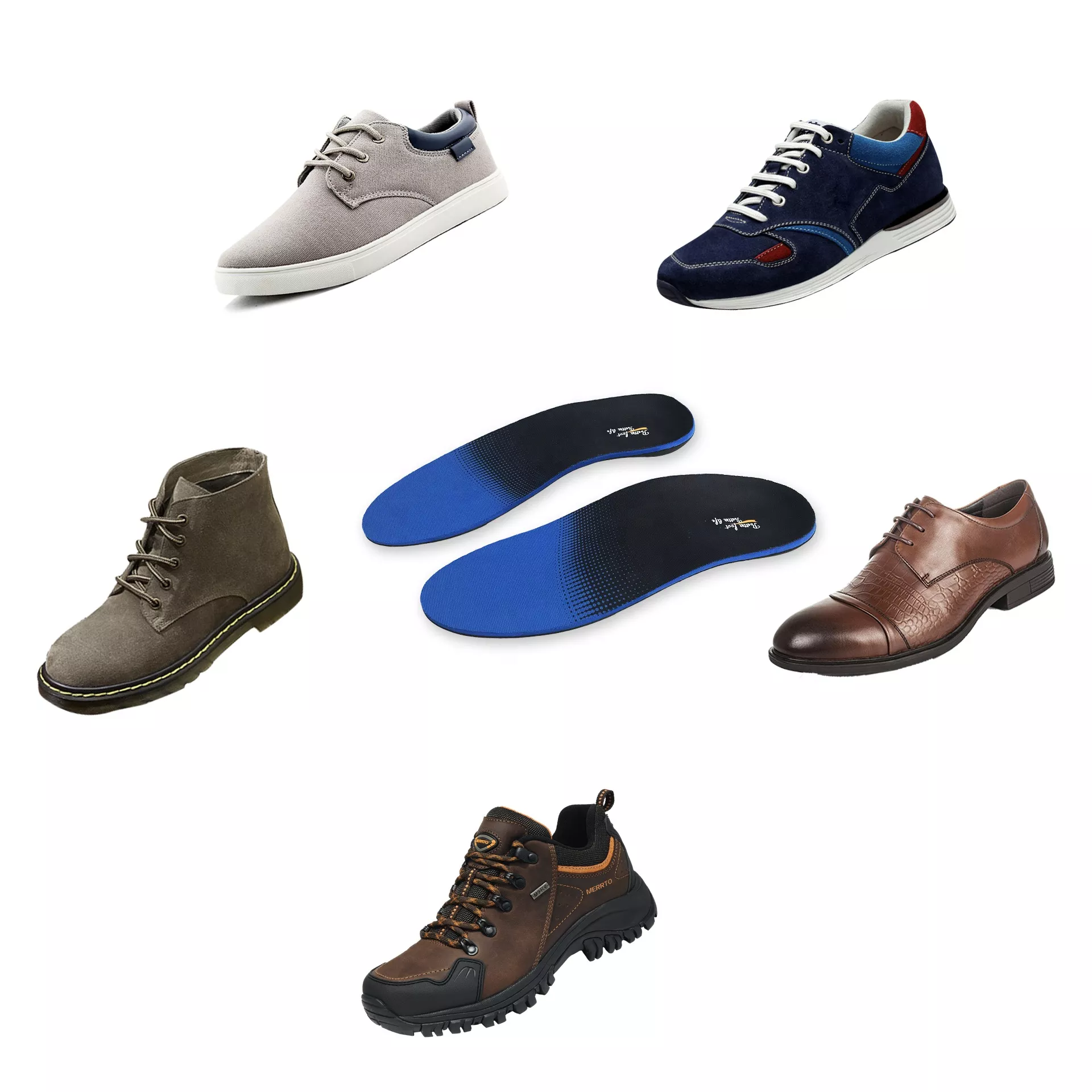 Q&A
1.What kind of shoes is suitable for this insoles?
The insoles is designed for wider, high volume shoes, such as work boots, basketball shoes, running shoes, casual shoes ,dress shoes.
2. Do I need to remove the soles of my shoe To replace with this insole?
Yes, you should better remove.
3.How long can they last?
In general, it can be used for more than two years.
4.How do you clean them? Can you put them in washing machine?
Clean with warm water. Not machine-wash.
Function
The orthotic insoles effectively stabilize the foot to relieve pain caused by flat feet, overpronation, as well as plantar fasciitis and metatarsal pain. Supports the natural shape of your foot, eliminating painful pressure points.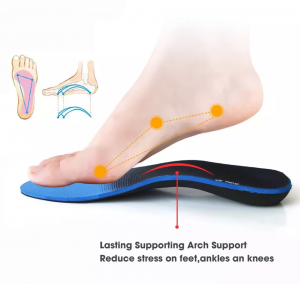 Characteristic
Deep Heel Cup keeps your foot aligned and helps support the foot during high impact activities and long distances.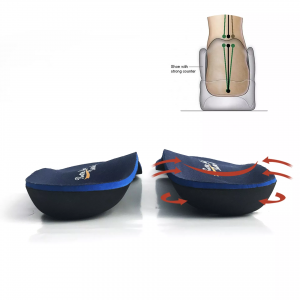 Tired?Plantar fasciitis? Foot Pain?
when you standing work all day or intense exercise, you may not realize your feet arch is gradually deforming.
RUNTONG COMFORT AND SUPPORT Insoles provide support and an extra layer of cushioning to absorb shock from working on hard surfaces, which helps reduce muscle fatigue. This helps you feel more energized throughout the day
STEP 1: Your shoes' current insoles are probably removable - take them out first.
STEP 2: Place insoles into shoes (No need trim as we supply 13 sizes fit most people)
NOTE: If needed, trim along the outline (on bottom of insole near the toes) that matches your shoe size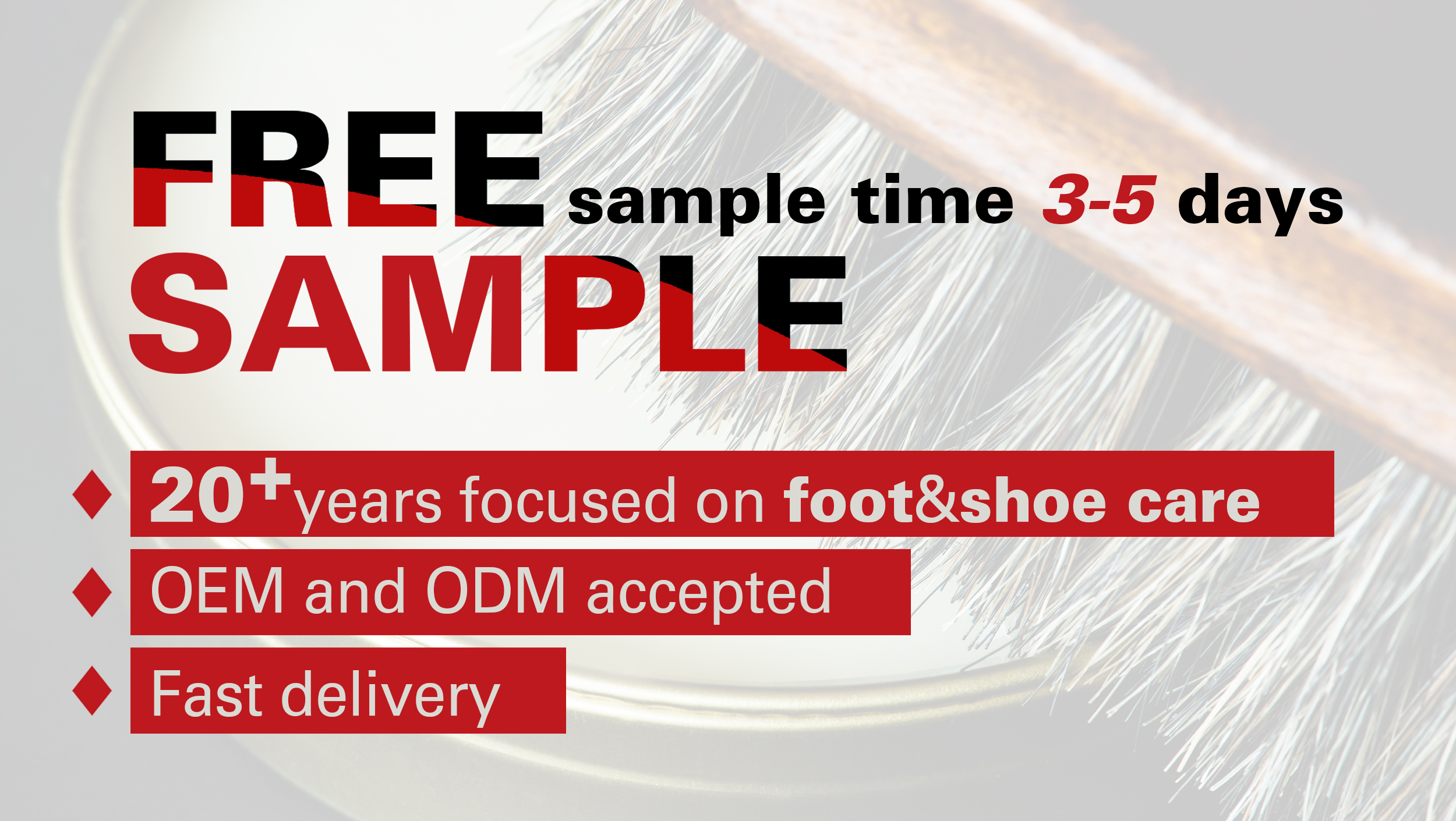 ---
---